14K Solid Gold
Our jewelry are made in solid 14K Gold which contains 58.5% real gold, 41.5% other metals, nickel free.
14K Gold is perfect for an active lifestyle - it scratches less and does not bend or wear out as easily as Sterling Silver s925 or 18K/22K/24K Gold.
It radiates a beautiful and subtle yellow hue. Unlike gold plated jewelry, 14K Gold does not discolor over time with exposure to water and perspiration. It is still best to avoid contact with stronger liquids, which could be found in swimming pools/hot tubs/laundry/sea (chlorine, bleach, etc.), as stronger chemicals may cause disintegration.
Tarnishing may occur to 14K Gold, but can be easily removed with a polishing cloth. A polishing cloth acts like a sandpaper to remove a thin layer of metal on top. Use only when tarnishing occurs. Do not use your polishing cloth directly on gemstones. Do not wash the polishing cloth.
All of our jewelry are stamped with 14K or 585, with the exception of the Beaded Trio Diamond Ring.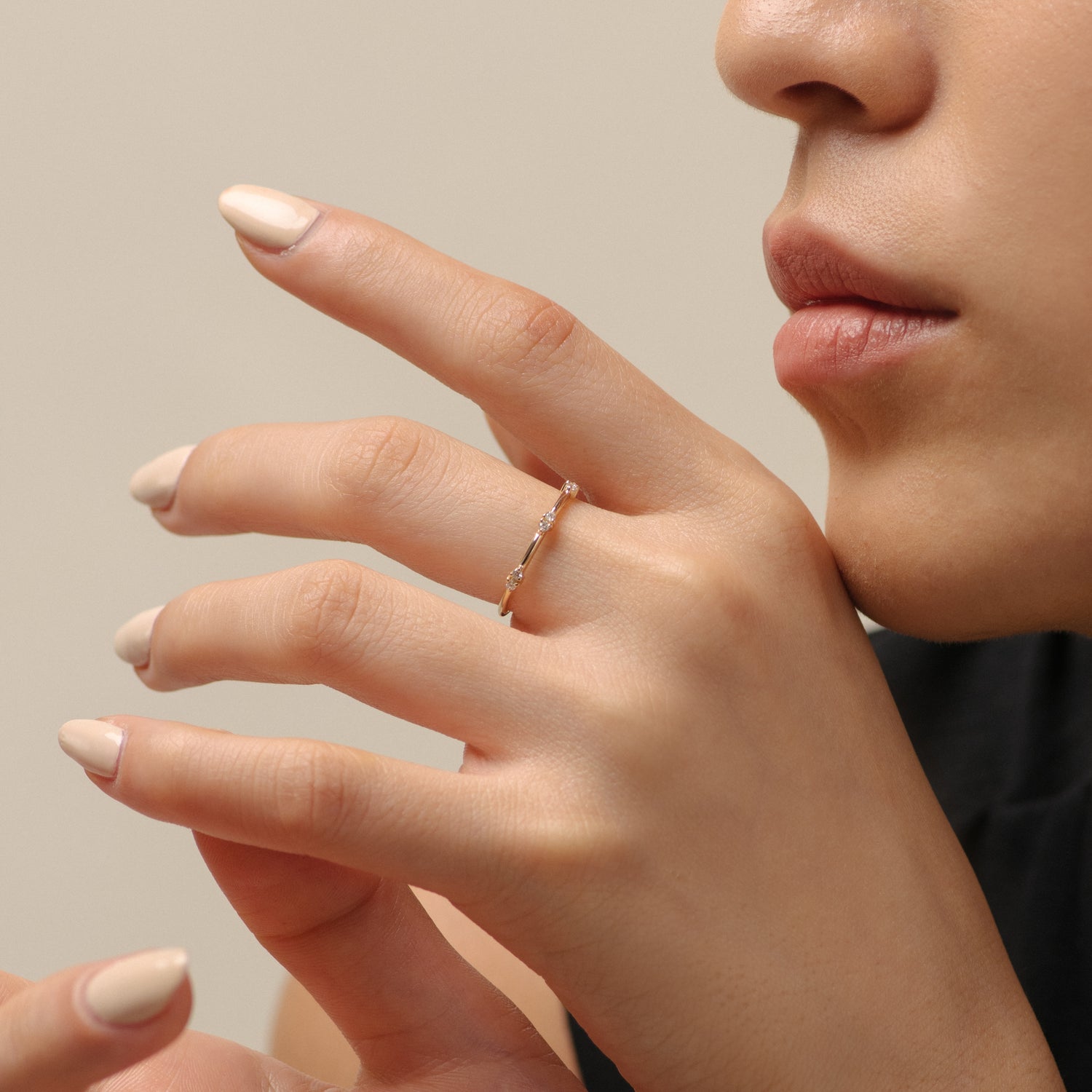 Natural Diamonds
We use natural diamonds only.
Our diamonds are minimally near colorless (DEF) and VS-SI in clarity.
Note: There are no two stones that are 100% alike. They may vary in color and size, as well as contain imperfections, due to the natural state - but this will not be visible with a naked eye.